Physiological Measurements Ltd attend BMUS 6th- 8th December 2017
We are excited once again to be attending BMUS 2017. If you are also going to BMUS please pop along to stand 7 to find out about our sonographer job opportunities and learn more about PML
Potentially life saving diagnostic tests to be delivered in local shopping centre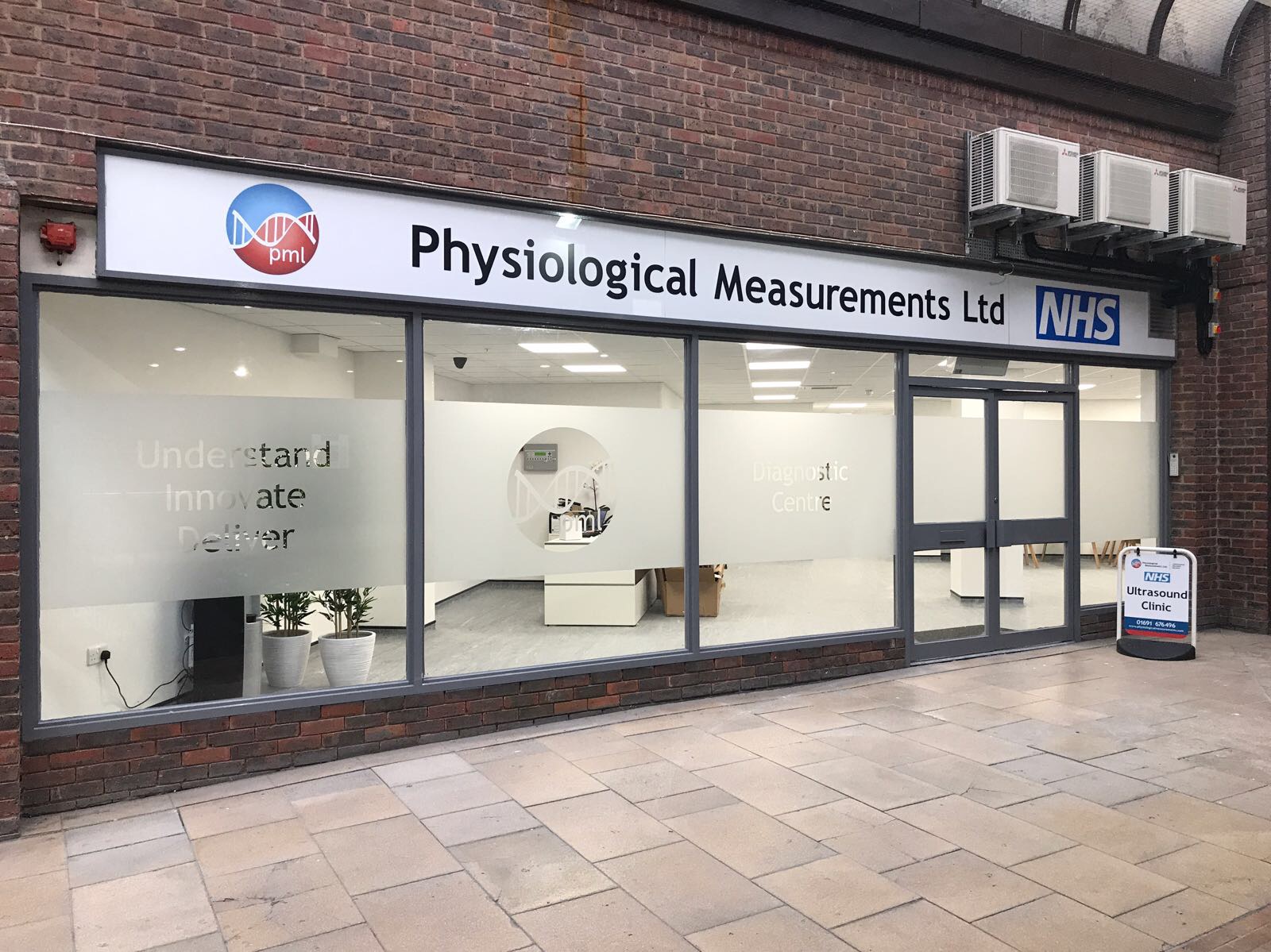 Physiological Measurements Ltd (PML), the lead provider of referred ultrasound diagnostic tests in the NHS Dartford, Gravesham and Swanley Clinical Commissioning Group (CCG) area, will be opening an NHS ultrasound clinic in St George's Shopping Centre, Gravesend. Clinics will run daily, including Saturdays and Sundays, offering patients convienient and flexible appointment times. The clinic will open in a special ceremony on Friday 24th November - including local MP Adam Holloway.
Situated in the heart of the community in Gravesend, this is a pioneering NHS clinic that will aim to offer patients a seven-day service, working alongside the council's own regeneration plans.
A recently published national cancer strategy highlighted the importance of GPs having timely access to diagnostic services for suspected cancer cases. Access to timely diagnostics has been identified as the biggest bottleneck in the patient journey.
The clinic will also act as an NHS drop-in service for any patients requiring an urgent ultrasound scan.
Adam Holloway, MP for Gravesham said, "All involved in this initiative should be applauded. This unit will really benefit local people who will be able to have their ultrasound scans more easily and locally."
Lauren Linhan, a patient from Gravesham who had attended a community based ultrasound scan said, "I was very apprehensive before attending my ultrasound scan, however when I got to my appointment I was instantly put at ease. The staff were absolutely outstanding. They were professional and efficient, they ensured I was comfortable at all times and even took the time to explain every part of the procedure to me."
PML is an award winning provider of diagnostic investigations in community settings, as well as a distributor of innovative high tech medical products.
As an NHS business partner, their community-based diagnostic screening services assist them in meeting their objective of reducing the need for hospital based testing by improving access to early detection in a care setting closer to home.
Gail Locock, Chief Nurse for NHS Dartford, Gravesham and Swanley CCG said: "Early diagnosis is a key priority for the CCG and for our GP member practices, so in commissioning this service from PML we look forward to seeing continued benefits for local patients and increased convenience in getting the diagnostic scans they need as quickly as possible."
Andrew Honeyman of PML said: "We are very excited to launch the new ultrasound clinic alongside NHS Dartford, Gravesham and Swanley CCG. Our years of experience will deliver a high quality service and we hope that the clinic improves the patient experience."
Andrew Thomas-Knowles the Manager of the St Georges Shopping Centre said, "We are not only physically located at in the heart of Gravesend, we also feel that our shopping centre is at the heart of the local community. We believe we have a role to serve families across the community, so we could not be happier at being able to provide a pioneering and important service like this."
For more information visit: www.physiologicalmeasurements.com
www.dartfordgraveshamswanleyccg.nhs.uk or follow @NHSDGSCCG on Twitter
Less than 24 hours to go until our new NHS Ultrasound clinic at St Georges Shopping Centre in partnership with NHS Dartford Gravesham and Swanley CCG will be officially opened by MP Adam Holloway
If you are in the Gravesend area tomorrow at 12.30pm please pop in we would love to see you
Today and Tomorrow (10th/11th November) we are at BSEcho 2017 - if you are there come and see us at stand 15
Come and chat to us about our community services and our fantastic opportunities.
We also have a BATAK Challenge - can you beat Keith who got 70!
Exciting Times - we are very close to opening our new NHS Community Ultrasound Clinic, at St Georges Shopping Centre, Gravesend.
The clinic will be officially opened by MP Adam Holloway on 24th November 2017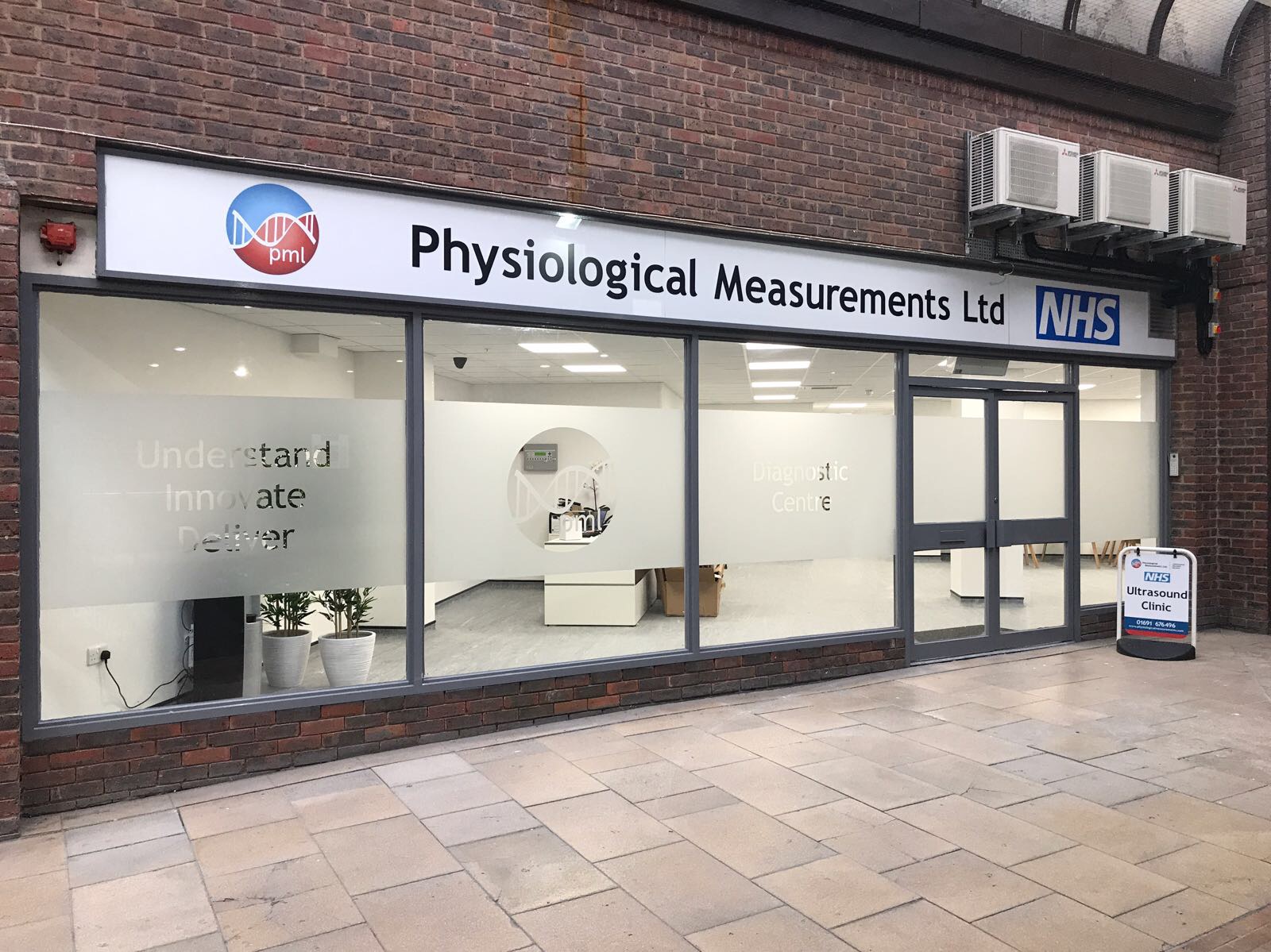 Thank you to everyone who contributed towards our Macmillan Coffee Morning
We had some very yummy cakes, and it was fantastic to share the coffee morning with some of our patients too!
We are proud to say we raised £84 at the coffee morning which has been matched by Physiological Measurements giving us a grand total of £168 for Macmillan Cancer Support
Are you in Oswestry this Wednesday?
Please come and Join us to eat yummy cake and raise money for a great cause - Macmillan Cancer Support
When: 4th October at 10am
Where: Physiological Measurements Ltd, Old Malt House, Willow Street, Oswestry, SY11 1AJ
Looking forward to seeing you there!