Physiological Measurements raise a cuppa for the NHS!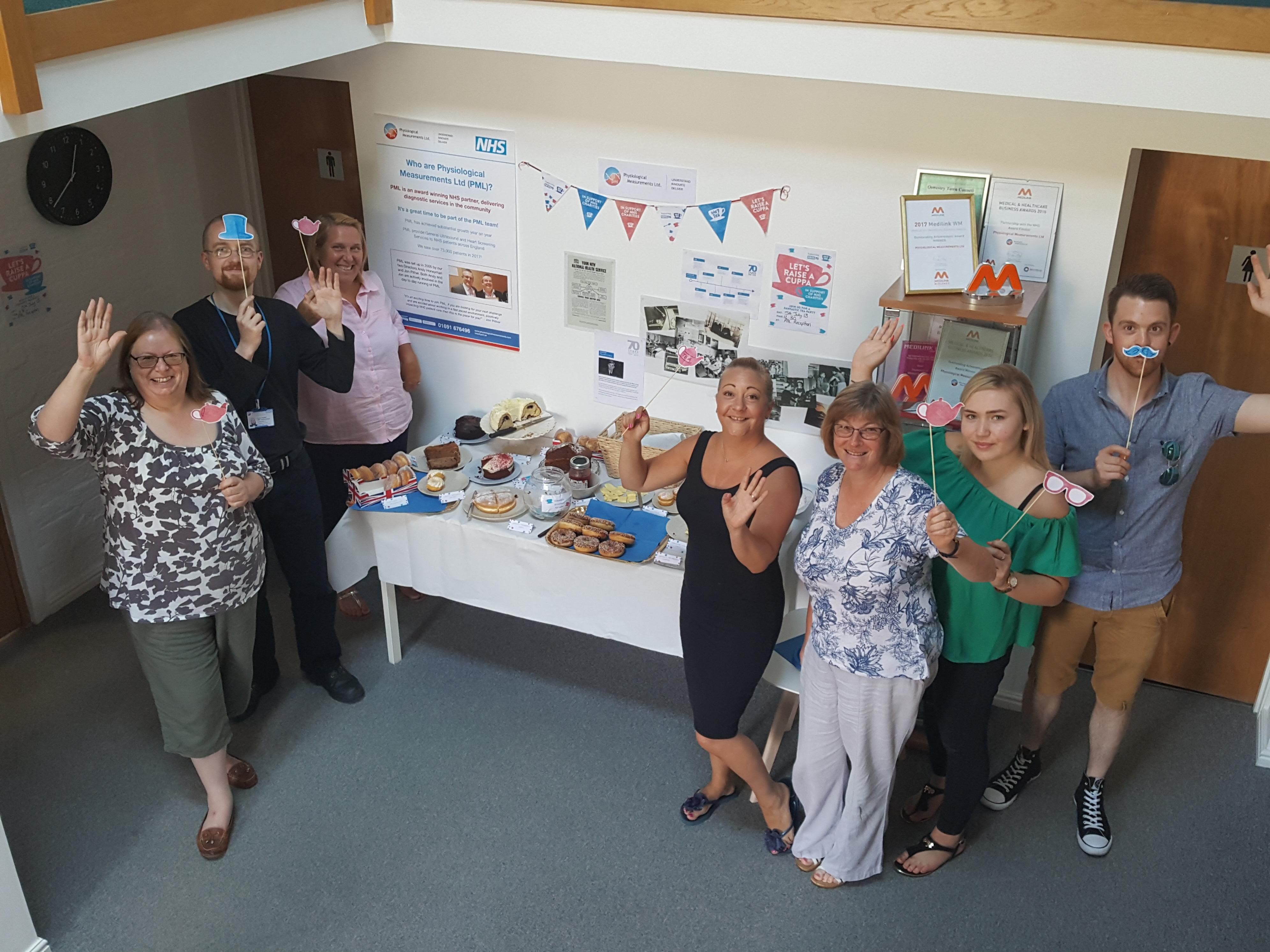 As Physiological Measurements (PML) work in Partnership with the NHS, it was very close to our hearts when the NHS turned 70 last week.
Lots of preparation went in to the '7Tea' party including various members of staff baking delicious things to raise money for charity.
As well as an important fundraising event, the commemorative tea party also gave members of staff a chance to think about what the NHS does for us all and share stories of how it has touched each of our lives. Research about the history of the NHS featured on a wall display, prepared by staff, and highlighted just how far the NHS has come. This included the old styles of ambulances and equipment used when the NHS was first formed.
The money raised from voluntary contributions will be donated to 'Wales Air Ambulance Charity' who work closely with the NHS and work tirelessly to provide emergency medical attention to those with life-threatening injuries or illnesses.
We are grateful to everyone who took part and visited the office to donate and sample the tasty delights on offer, including staff from local businesses.
Happy Birthday to the NHS!